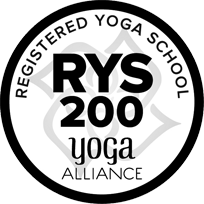 100 HOURS

YOGA TEACHER TRAINING IN INDIA

The 100 Hours Yoga Teacher Training program at Yogvit Yogshala is for the people who want to develop knowledge and skills in Traditional Indian Yoga Philosophy. The student will be guided to the basic application and understanding of Hatha yoga and Ashtanga yoga principles. All modules of teachings are led by yogi and yoginis holding excellent knowledge in yog.
WEEK_RANGE_LABEL

DAY_LABEL

MONTH_LABEL

YEAR_LABEL
-

-

-

-

-

-

-

-

-

-

-

-

-

-

-

-

-

-

-

-

-
-

-

-

-

-

-

-

-

-

-

-

-

-

-

-

-

-

-

-

-

-
You have no events for this day
stec_replace_image
stec_replace_icon
stec_replace_summary
stec_replace_desc_short
Expired
In Progress
stec_replace_location
stec_replace_timespan
Event Info

Location

Schedule

Guests

Attendance

Forecast

Comments
stec_replace_summary
stec_replace_description
Visit Website
0

days

0

hours

0

minutes

0

seconds
Event expired
Event is in progress
Location
stec_replace_location
Get Directions
Could not find route!
Details
stec_replace_details
No schedule
stec_replace_date stec_replace_time
You are invited to this event!
stec_replace_name
Weather data is currently not available for this location
Weather Report
Today stec_replace_today_date
stec_replace_current_summary_text
stec_replace_current_temp °stec_replace_current_temp_units
Wind stec_replace_current_wind stec_replace_current_wind_units stec_replace_current_wind_direction
Humidity stec_replace_current_humidity %
Feels like stec_replace_current_feels_like °stec_replace_current_temp_units
Forecast
stec_replace_date
stec_replace_icon_div
stec_replace_min / stec_replace_max °stec_replace_temp_units
stec_replace_5days
Powered by Forecast.io
Inclusions:
Daily asana classes
Anatomy & physiology lessons
Yoga Philosophy lessons
Meditation lessons
Course Materials
9 nights accommodation
Yoga Mat
Yoga Certificate
After course assistance
Techniques, Training and Practice
This segment of ttc emphasis on analytical training to teach & practice multi style Asana training practice of Hatha and Ashtanga, Pranayama, Meditation, Kriyas, chanting. Every student will be guided through the techniques which will also allow them to practice themselves.
In Asana the focus will be on alignment and correct way to perform each technique. Initial first week will be foundation and gradually built awareness and strength and also develop flow. Teaching of different Pranayamas, its subtle practice and effects on respiratory and nervous system.
Teaching to withdraw senses i.e. Pratyahara ( base of meditation practice ) and different meditation technique will be taught and experiencing its effects on mind  like om chanting.
Yoga Philosophy, Lifestyle and Ethics for Yoga Teachers
In this segment we give brief introduction of background and history of yoga. Teachings of Yoga Sutras, Hatha Yoga Pradipika, Bhagvad Gita. In lifestyle and ethics we will explore the eight fold paths of yoga. Teaching values of yoga as a Karma yogi. More than 2 hours will be spent on living yogic lifestyle. This segment of learning involves spiritual and practical aspects of the course.
Teaching Methodology
Teaching Methodology segment emphasis on alignment for the asana and its sequence. Principle of demonstrating asana in the class and its effectiveness. Explore different aspects of teaching, communication skills, time management, and designing class according to age, group and any special needs.
Anatomy and Physiology
This segment of teaching includes the study of physical anatomy of a human body. Further all this learning will be related to its application to yogic practice.
Practicum
With open heart everyone will learn to give and receive feedback.