YOGVIT YOGSHALA YOGA TEACHERS
Yogvit Yogshala Yoga Teachers team of yogi and yoginis are firmly rooted in tradition and clear in their vision & communication. School focus is to share the eternal wisdom & holistic living principles of yoga in a contemporary and accessible form. Our strength is to share knowledge of the ancient spiritual wisdom in simple and clear teachings, can be easily absorbed and applied.
YOGVIT YOGSHALA
YOGA TEACHERS TRAINING

IN INDIA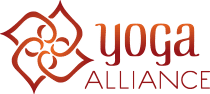 Yogvit Yogshala is a Registered Yoga School with Yoga Alliance USA, offers 200 Hours YTTC,  300 Hours YTTC and 500 Hours YTTC residential multi style Yoga Teacher Training India. Yogvit is open to all, with no discrimination on the basis of race, gender, nationality, religion, caste or creed.
The objective of these yoga teacher training courses is to gain knowledge of application and understanding of traditional Indian Hatha yoga and Ashtanga yoga principles. However if you are just a beginner or have some knowledge of this ancient practice; at Yogvit Yogshala you will be able to develop/deepen your understanding of yoga and be able to teach yoga professionally.
YOGVIT YOGSHALA YOGA TEACHERS TEAM
Om Vipul Hatha Yoga, Ashtanga Yoga, Pranayama, Meditation, Yoga Philosophy
Yoga Teacher & Evaluator Level 3 – YCB, Ministry of Ayush Govt. of India
Om Vipul is originally from India, always inclined towards spirituality. Very open minded and believes in real life experiences. He got certified from one of the oldest Institute of the world, The Yoga Institute Mumbai and also got training of Bihar school of Yoga tradition from spiritual gurus and gathered knowledge in Rishikesh with masters from different schools of yoga.

Om Vipul is an international Yoga Teacher in Hatha, Ashtanga Vinyasa, Tantra, Yoga Teacher Trainer. He has a passion to educate participants on their journey to become yoga teacher. He has a very holistic approach to balance the body and mind with synchronizing the breath. He guides you through a conscious, mindful practice with focus on breath and holding each pose to create balance, harmony and clarity in life to get deeper knowledge of asana and meditation technique.
Apart from yoga teacher, Om Vipul also practices Yoga Massage to activate and balance energetic flow in body. Massage and Yoga compliments each other. High level of Conscious touch clear energy blockages and compassionate touch restores harmony and promote self-healing.
Shailaja McFadyen
Kriyas Pranayamas Yoga Philosophy
Shailaja McFadyen is a highly passionate Yoga practitioner, having dedicated her life to teaching and enhancing the lives of other since 1989. She completed her Yoga Teachers Training program in 1988 with the Yoga Institute, Santacruz Mumbai.
Shailaja has worked with the team of the publication department and has helped in producing many of the books of The Yoga Institute, including, Yoga of Caring, Insights, Your Words. Our Path, Pregnancy Parenthood and Yoga, Yogic Life Control of Diabetes, Yogic Life, Cure of Asthma and Bronchitis, How to Reverse Heart Disease the Yogic Way- Research, Facts and Programme. Shailaja has also delivered talks on Yoga to the students of the Department of Comparative Religion at the Carlton University, Ottawa. 
She has also taught at the St. Patrick's Home for the Aged, in Ottawa. Shailaja also taught at the Maison de France, which is part of the French Consulate. Her teachings also extend to people in the Lebanese, European and American communities. She also has a penchant for creating artwork from painting, pottery, clay work etc.
Her vast teaching experience teaching in Canada, the Middle East and India makes her an important asset in the diverse teaching skills. Shailaja teaches Kriyas,  Pranayamas,  Hiistory and Background of Yoga, the Important Ancient texts that define Yogic Philosophy, and inspires each student to understand and come on the path of Yoga by implementing simple changes into their daily lives
Swami Omkarananda
Philosophy, Meditation
Swami Omkarananda, grew up around the great lady saint of India, Ma Anandamayi. He studied and lived with six enlightened Masters: Swami Dayananda Saraswati, Swami Veda Bharati, Swami Chidananda Saraswati, Dalai Lama, Lung Chu, and the Master of Masters Kalyan Babaji of Himalayas.
Swami ji has multifaceted experience in the field of metaphysics, parapsychology, and mind-matter interaction like psycho kinesis and psychic healing, as well as profound knowledge in Vedanta, Sanskrit, holistic lifestyle and yoga.
A seeker of truth with an engineering background, Swami ji correlates science with ancient wisdom to create and inspire applied spirituality and transformation in our everyday lives.
Chetan Baghel
Anatomy
Chetan is an experienced Anatomy Teacher, conducting classes in Anatomy and Physiology at Yogvit Yogshala. He has graduated in Science and learned Yoga from the different tradition. Chetan is sharing his knowledge for last 15 years in India and abroad.
By combining the wisdom and knowledge he gained, he has developed a very effective way of teaching Yoga Anatomy and physiology. He has mastery in teaching physical anatomy of a human body such as skeletal, muscular, respiratory, Digestive, nervous system and organs related to its application to yogic practice.
Pooja
Asana, Kriya, Pranayama, Pre & Post Natal
Pooja has been a keen yoga practitioner since 2011 and teaching since 2014. She has specialised in the area of women's yoga, pregnancy yoga. She leads pregnancy yoga teacher training courses and fertility yoga workshops.
Pooja originally received her yoga certification from "Kaivalyadham" Lonavala under the mentorship of Swami Kuvalyananda. Her teaching style and methodology is diverse and eclectic. Having learned yoga from various gurus in Rishikesh, K.pattabhi Jois Mysore, Sivananda Kerela, she combines breath and movement in a flowing style but takes time for stillness and intelligent alignment principles. She loves to introduce students and teachers alike to the incredible power of yoga.
As a mother of a 10-year-old, her passions rest in inspiring and empowering women to reconnect with the divine feminine, no matter what stage of life they are in and assisting them to find a more nurturing approach in life. She especially loves to support women through pregnancy, the post-natal period and times of exhaustion and depletion via the practice of Restorative yoga, Hatha yoga and daily self-care rituals.
Ashish Parvate
Yoga Teacher
Ashish started learning yoga in early age. His yoga in depth journey initiated in 2013. Learnt from masters in Rishikesh and started teaching yoga asana in 2014 in Sant seva Ashram. He has also travelled and shared his yoga knowledge in Denmark.
Amanda Biccum
Anatomy, Asana
Amanda's journey into yoga took root in 2010 back in San Diego CA.  She acquired her 200hr TTC in 2013 and a year later decided to deepen her practice by studying in India receiving her 500hr TTC in Rishikesh.  Her style of yoga is a unique blend of Hatha & Vinyasa heavily rooted in the understanding of proper alignment through Iyengar methodologies.
Amanda's passion for yoga extends far beyond asana, she believes in living the yogic practice as a lifestyle that extends far beyond the mat. Amanda understands the human body Anatomy, mind and spirit connection and has chosen to dedicate her life to helping others deepen this connection.
Jyoti Shiva Uruswati
Asana, Pranayama, Meditation, Yoga Philosophy, Reiki
Born in foggy Himalayan winter in the family where his grandfather was practicing Ayurveda for years in an Indian village as a Vaid
Jyoti Shiva went to various places various teachers for answer to Lifelong questions. He did various trainings in different part of India such as Rishikesh, Dharamshala and leant yoga and Vedanta, kriya yoga, Iyengar yoga, reiki, tantra yoga, ashtanga vinyasa, adwaita practice.
He is teaching in India from 1998 up now in between doing further courses and also taught in Russia and Europe from 2012.
Dr. Kushal Bisht
Asana, Anatomy 
Kushal is a highly experienced Yoga Anatomy & Physiology teacher who has been teaching for years incorporating Yoga and Anatomy & Physiology, pursuing Masters of Philosophy from Sri dev Suman University, Tehri Garhwal.
He has a beautiful style of connecting the spiritual science with the modern science as for a person it is very important to know one's body structures to get deeper to their consciousness so this is his approach to making easier this journey of people. Professionally, he is Masters in Yogic Sciences and while doing the degree only he got selected by his Gurus to serve Indian Army as a Yoga trainer in Raiwala Cantt., Dehradun for one year.
Monika Pawlowska
Yoga Teacher
Monika is originally from Poland, her Yoga journey has begun over 10 years ago in London, where she spend the last 13 years. Her love for Yoga had quickly brought her to India to study and experience the depths of the practice, and not only the physical parts of it, but also the philosophy and the internal meditative practices, which shaped the way she started to live her life and experience the world.
She studied classical Yoga in the renowned Yoga Institute in Santacruz Mumbai, followed by advanced training in Hatha and Ashtanga Vinyasa in Rishikesh.  In the last year Monika has moved to India and sharing her knowledge throughout. Monika is also certified in Thai Yoga Massage, and incorporates some elements of it in her adjustments.
CONNECT INSTANTLY WITH YOGVIT YOGSHALA YOGA TEACHERS TEAM ON WHATS APP +91 9819898300