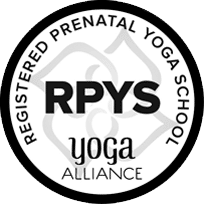 85 HOURS

PRENATAL YOGA TEACHER TRAINING IN INDIA
In light of COVID-19 now we are offering Online Trainings.
On-site trainings will resume in 2021
The 85 Hours Prenatal Yoga Teacher Training program at Yogvit Yogshala is for the people who have been trained in RYS-200 hours program, as well as, for the experienced yoga practitioners having sufficient foundation knowledge of yoga practices and philosophy. 
The course provides the knowledge on the concepts of pregnancy, guidelines in pregnancy yoga to understand the high risk and non-risk pregnancy. After successfully completing the training, the trainees are eligible for the RPYT certification.
Pregnancy Yoga Theory Modules
Introduction to Pregnancy Yoga
Pregnancy Yoga
Guidelines
Benefits of Yoga in Pregnancy
Conditions in Pregnancy
Yoga Philosophy
Anatomy Trimester wise
Pregnancy Yoga Practice Modules
Asana in Pregnancy Trimester
Safe Breathing Techniques
Visualisation Techniques
Meditation for Pregnant Women
Mudras and
Sankalpa
Asana for Post Natal
Class Sequencing
Pactial Assesment
WEEK_RANGE_LABEL

DAY_LABEL

MONTH_LABEL

YEAR_LABEL
-

-

-

-

-

-

-

-

-

-

-

-

-

-

-

-

-

-

-

-

-
-

-

-

-

-

-

-

-

-

-

-

-

-

-

-

-

-

-

-

-

-
You have no events for this day
stec_replace_image
stec_replace_icon
stec_replace_summary
stec_replace_desc_short
Expired
In Progress
stec_replace_location
stec_replace_timespan
Event Info

Location

Schedule

Guests

Attendance

Forecast

Comments
stec_replace_summary
stec_replace_description
Visit Website
0

days

0

hours

0

minutes

0

seconds
Event expired
Event is in progress
Location
stec_replace_location
Get Directions
Could not find route!
Details
stec_replace_details
No schedule
stec_replace_date stec_replace_time
You are invited to this event!
stec_replace_name
Weather data is currently not available for this location
Weather Report
Today stec_replace_today_date
stec_replace_current_summary_text
stec_replace_current_temp °stec_replace_current_temp_units
Wind stec_replace_current_wind stec_replace_current_wind_units stec_replace_current_wind_direction
Humidity stec_replace_current_humidity %
Feels like stec_replace_current_feels_like °stec_replace_current_temp_units
Forecast
stec_replace_date
stec_replace_icon_div
stec_replace_min / stec_replace_max °stec_replace_temp_units
stec_replace_5days
Powered by Forecast.io
Inclusions:
85 hours yoga teacher training course
9 nights accommodation
Course manual
Welcome kit
Yoga certificate
After Course Assistance
Techniques, Training and Practice
This segment of ttc emphasis on analytical training to teach & practice multi style Asana training of prenatal gentle, restorative, hatha asana classes with breathing flow. Every student will be guided through the techniques which will also allow them to practice themselves.
In Asana the focus will be on alignment and correct way to perform each technique. Understanding and practice asana and the alignment for the expectant mother, appropriate techniques for each trimester. Guiding the participants through safe techniques. Relaxation techniques through asana, pranayama and meditation focused on all trimester. Limitations and benefits of a yoga practice during pregnancy,
Get clarity of technique while performing asana, pranayamas, meditation in a correct and healthy way during this delicate health condition of a woman.
Yoga Philosophy, Lifestyle and Ethics for Yoga Teachers
In this segment we give brief introduction of background and history of yoga. Yoga Sutras, Bhagvad Gita. In lifestyle and ethics we will explore the eight fold paths of yoga.
Student will learn the philosophical aspect of yoga and also learn to motivate women to involve in spiritual and practical aspects of the yoga during pregnancy.
Teaching Methodology
Teaching Methodology segment emphasis on alignment for the asana and its sequence in each trimester. Principle of demonstrating asana in the class and its effectiveness. Explore different aspects of teaching, communication skills, time management, and designing class according to age, group and trimester . In business aspects of yoga we teach how to use individual professional and marketing skills.
Anatomy and Physiology
This segment of teaching study of physical anatomy of a woman body during trimesters. Anatomy and physiology of pregnancy in connection with yoga practices. Stages of labor and birth, yogic daily routine.
Practicum
The practicum segment includes teaching a prenatal yoga class. Build confidence to teach in public and group focusing on pregnant women with awareness and understanding of each aspects of yoga. Live happily and guide people to live healthy and happy